Digital Health is becoming essential, especially for older adults. As early baby boomers enter their 70s, the challenges and costs of providing health care to this large segment of the population are leading medical care institutions, insurance providers, and the government to look into technology solutions. 
Major tech companies such as Apple, Samsung, Google, IBM, and Microsoft, are also heavily involved in serving healthcare needs. The Digital Health market comprises a significant segment of the overall healthcare field, and has only expanded during and after the Covid pandemic.
What is Digital Health?
Paul Sonnier, a digital health expert, has created, and leads, a large and growing Digital Health Group of industry participants and interested parties. Their definition is:
Digital health is the convergence of the Digital and Genomic Revolutions with health, healthcare, living, and society.
His short (< 2 minutes) explanation includes a dizzying array of Digital Health terminology. 
Government and Digital Health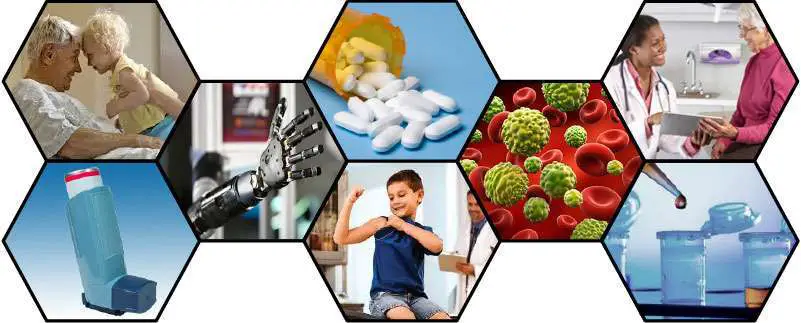 In the U.S., the Food and Drug Administration (FDA) is the central regulatory agency. A law enacted at the end of 2016, the 21st Century Cures Act, clarified FDA'a Digital Health supervisory operation.
The FDA's Digital Health Center of Excellence was created to "Empower stakeholders to advance health care by fostering responsible and high-quality digital health innovation." 
The FDA is focused on Digital Health because of the "convergence of medical devices with connectivity and consumer technology." The following are topics in the digital health field on which the FDA has been working to provide clarity using practical approaches that balance benefits and risks:
Wireless Medical Devices
Mobile medical apps
Health IT
Medical Device Data Systems
Medical Device Interoperability
Software as a Medical Device (SaMD)
General Wellness
Cybersecurity
In some other countries, the central government is responsible for the healthcare of its citizens, including medical services, insurance, and medications. Some have government initiatives, and funding, to use technology to improve services and reduce costs.
Digital Health Devices

Relative to the stakeholders the FDA mentions, our focus is on technology for people aging in place, wanting to monitor their health, and/or those with one or more conditions/impairments not otherwise being satisfactorily addressed.
Read more about specific wearable devices for older adults.
For most of us, our days are spent inside and outside our home for varying amounts of time, plus a significant amount of sleep. So, there are devices for use in each of these environments. 
Many of these Digital Health devices are included in the Wearables category. Devices can collect valuable information about us, such as vital signs, activities, and emotions. This information can be used to detect problems, immediate or future. Information that is made anonymous and aggregated with millions of others may be input to machine learning programs to improve the ability to predict our future problems continuously.
Technology that monitors us, combined with medically accepted predictive capabilities, can alert our healthcare providers, and support providers, automatically, when anomalies, or thresholds, are detected, enabling immediate action.
I have spoken with some device vendors who told me of instances during product testing trials, where someone's life was saved. Since the availability of the Apple Watch it seems that there is an article every other week where a life was saved by one of its features – ECG/EKG, fall detection, SOS/911.
Uses of Digital Health
Combating Loneliness
There is considerable attention being paid to combating loneliness because it has become a public health issue of growing concern. A significant example is the United Kingdom's appointment of a Loneliness Minister. 
Technology can help, especially where family or friends are distant or are busy with work and kids. They could communicate more frequently if elderly loved ones can use compatible technology. There are apps, social media, online forums, specialized devices, and Social Robots are intended to provide companionship.
Help with Conditions/Impairments
There are some devices designed to help people with a variety of conditions, such as mobility and bladder control, and impairments, such as hearing, vision, and cognition. Both the number of devices and conditions/impairments addressed are growing. 
Of course, many of these conditions and impairments do not only affect seniors. The significant growth in the older population and the likelihood of developing these conditions and impairments as we age attracts entrepreneurs to develop solutions for an increasing market.
Health Monitoring
Many senior healthcare organizations have long implemented technology to monitor people under their care. Healthcare companies are under financial pressure to reduce hospital readmissions and are deploying monitoring technology in homes. 
Health monitoring devices track sleep, toilet flushes, the opening of the refrigerator and medicine cabinet, motion in all rooms, pill bottles, walking, and blood.
Some issues with monitoring are acceptance, the feeling of invasion of privacy, and/or loss of independence. 
Medicare introduced guidelines for Remote Patient Monitoring in late 2018. This program allows the possibility of qualified Medicare patients receiving monitoring devices for free while the healthcare provider receives compensation for monitoring the patients' health via the devices.
Connecting Healthcare Providers and Users
Per Wikipedia: "There is no standard, accepted definition of connected health. On a broader note, connected health is the 'umbrella term arrived to lessen the confusion over the definitions of telemedicine, telehealth, and mhealth'. It is considered the new lexicon for the term telemedicine.".
Connected Health is somewhat related to Health Monitoring. Both are primarily driven by large healthcare organizations to reduce costs and provide better healthcare.
Health Data
Stanford Medicine published its first annual Health Trend Report in mid-2017. Medical data is the report's focus. A significant problem is the lack of standardization of Electronic Medical Records (EMRs) and related to that, cybersecurity.
Two quotes from Stanford highlight the potential benefits to those of us aging in place.
A focus on data in the coming years has the potential to make healthcare more preventive, predictive and personalized, meaningfully reduce health care costs and lead to better patient outcomes.
and
the rise in wearable devices, genetic testing and other technologies gives patients more information than ever about their own health, making greater efforts to promote health literacy necessary so they can make informed decisions.