Are you ready to retire? Or perhaps you know someone who is about to embark on the exciting journey of retirement? Well, get ready to laugh, be inspired, and maybe even shed a tear (of joy, of course) because we have compiled a collection of retirement quotes that will have you eagerly counting down the days until you can kick back and relax. 
From funny quips to inspirational words of wisdom, we've got you covered. If you're looking for quotes to include in a retirement speech, or text to mix in with a slideshow at a retirement party, we've got the perfect words to capture this new chapter in life. 
So grab a cup of coffee (or a glass of wine, we won't judge) and get ready to be inspired by these retirement quotes that will make you embrace the adventure that awaits.
Funny Retirement Quotes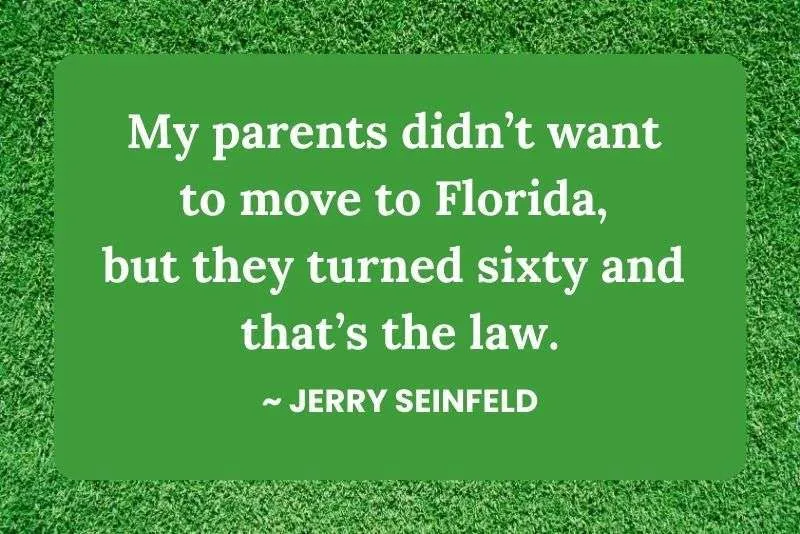 My parents didn't want to move to Florida, but they turned sixty and that's the law. ~ Jerry Seinfeld
The trouble with retirement is that you never get a day off. ~ Abe Lemons
Retirement is when having a good time is your only job. ~ Unknown
You can never have the comeback if you don't have the retirement. ~ Chael Sonnen
Gainfully unemployed, very proud of it, too. ~ Charles Baxter
When a man retires, his wife gets twice as much husband for half as much money. ~ Chi Chi Rodriguez
I find the biggest trouble with having nothing to do is you can't tell when you are done. ~ Unknown
My father calls acting 'a state of permanent retirement with short spurts of work.' ~ Chris Pine
Working people have a lot of bad habits, but the worst of those is work. ~ Clarence Darrow
Retirement is the only time in your life when time no longer equals money. ~ Unknown
A retired husband is often a wife's full-time job. ~ Ella Harris
Life is a combination of magic and pasta. ~ Federico Fellini
Retirement: When you stop lying about your age and start lying around the house. ~ Unknown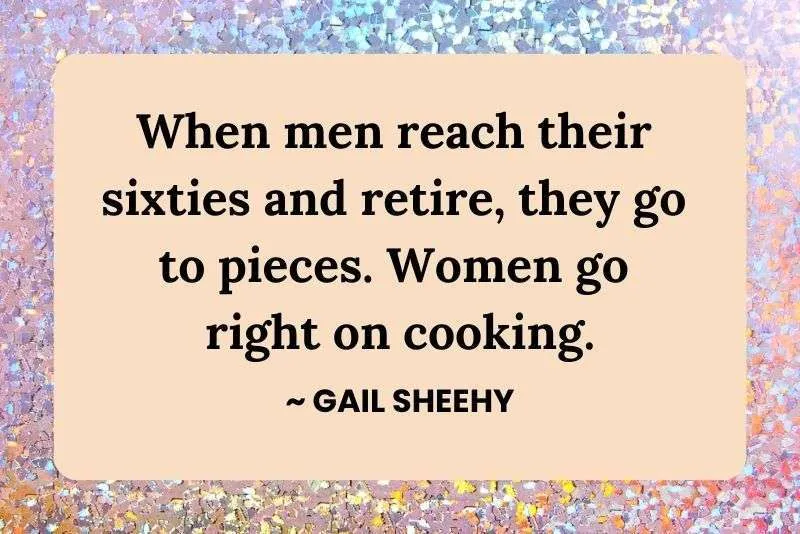 When men reach their sixties and retire, they go to pieces. Women go right on cooking. ~ Gail Sheehy
I enjoy waking up and not having to go to work. So I do it three or four times a day. ~ Gene Perret
Retirement is the time in your life when you have nothing to do, but have all the time to do it. ~ Unknown
Retirement is wonderful. It's doing nothing without worrying about getting caught at it. ~ Gene Perret
Retirement: That's when you return from work one day and say, 'Hi, Honey, I'm home—forever'. ~ Gene Perret
There's one thing I always wanted to do before I quit . . . . retire! ~ Groucho Marx
Retirement: No clock, no deadlines, no stress, no money. ~ Unknown
Retirement is like a long vacation in Las Vegas. The goal is to enjoy it to the fullest, but not so fully that you run out of money. ~ Jonathan Clements
Say goodbye to tension and hello to your pension. ~ Unknown
My retirement plan is to get thrown into a minimum security prison in Hawaii. ~ Julius Sharpe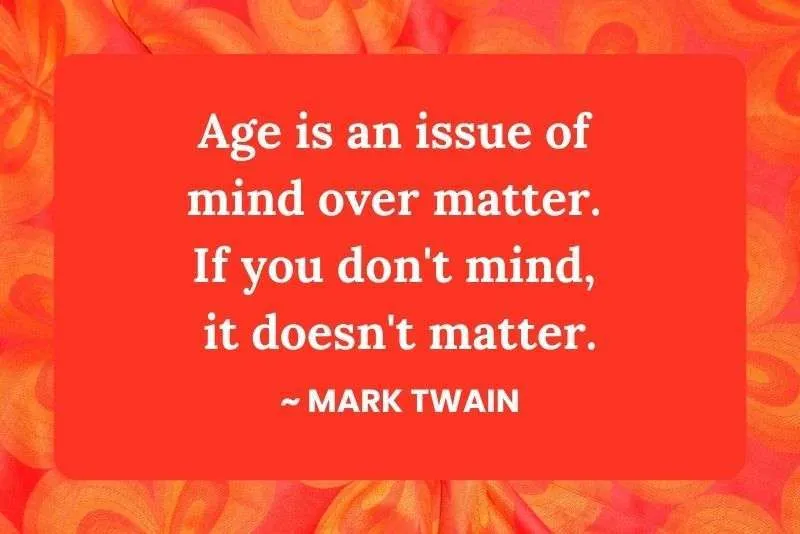 Age is an issue of mind over matter. If you don't mind, it doesn't matter. ~ Mark Twain
We don't grow older, we grow riper. ~ Pablo Picasso
The best part about being retired is never having to request time off. ~ Unknown
I want to be around a really long time. I want to be a thorn in the side of everything as long as possible. ~ Patti Smith
There are some who start their retirement long before they stop working. ~ Robert Half
How do you know it's time to retire? It's when you stop lying about your age and start bragging about it. ~ Unknown
Inspirational Retirement Quotes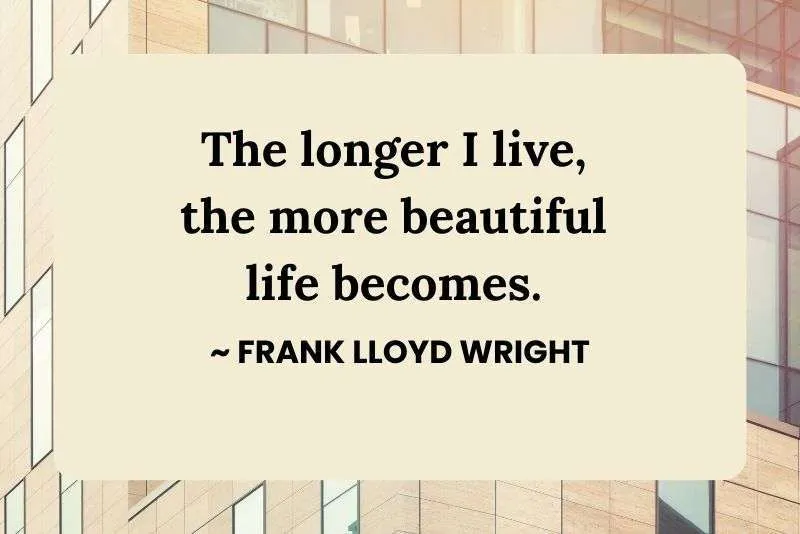 The longer I live, the more beautiful life becomes. ~ Frank Lloyd Wright
To appreciate beauty; to find the best in others; to leave the world a bit better whether by a healthy child, a garden patch, or a redeemed social condition; to know that even one life has breathed easier because you have lived. This is to have succeeded. ~ Ralph Waldo Emerson
If at first the idea is not absurd, then there is no hope for it. ~ Albert Einstein
The most important thing is to enjoy your life ~ Audrey Hepburn
The first step to getting the things you want out of life is this: Decide what you want. ~ Ben Stein
There's never enough time to do all the nothing you want. ~ Bill Waterson
And in that time of tranquility, he found many things which were good and many more which were not. ~ Buddha
Retirement, a time to enjoy all the things you never had time to do when you worked. ~ Catherine Pulsifer
Choose a work that you love and you won't have to work another day. ~ Confucius
To me, retirement means doing what you have fun doing. ~ Dick Van Dyke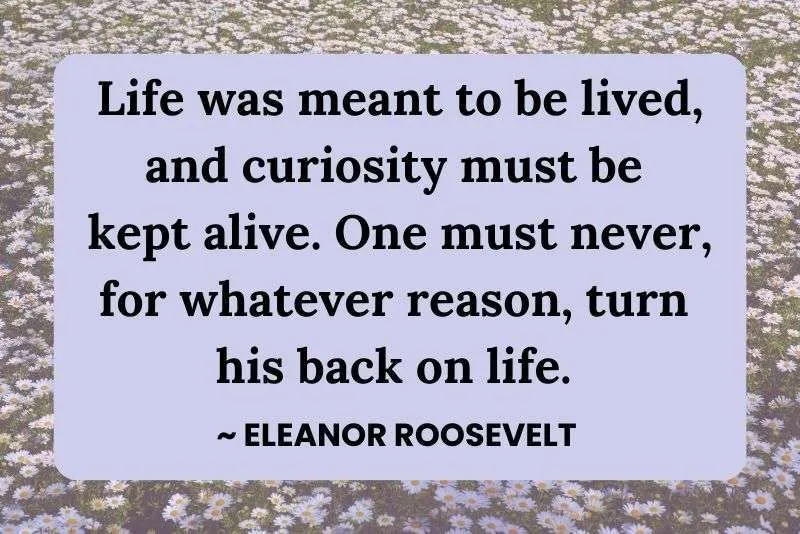 Life was meant to be lived, and curiosity must be kept alive. One must never, for whatever reason, turn his back on life. ~ Eleanor Roosevelt
I believe the second half of one's life is meant to be better than the first half. The first half is finding out how you do it. And the second half is enjoying it. ~ Frances Lear
Years may wrinkle the skin, but to give up enthusiasm wrinkles the soul. ~ Frank Crane
People will forget what you said, people will forget what you did, but people will never forget how you made them feel. ~ Maya Angelou
Nothing is inherently and invincibly young except spirit. And spirit can enter a human being perhaps better in the quiet of old age and dwell there more undisturbed than in the turmoil of adventure. ~ George Santayana
In all of living, have much fun and laughter. Life is to be enjoyed, not just endured. ~ Gordon B. Hinckley
Just living is not enough…..one must have sunshine, freedom, and a little flower. ~ Hans Christian Andersen
Don't simply retire from something; have something to retire to. ~ Harry Emerson Fosdick
Life is a daring adventure or nothing at all. ~ Helen Keller
Great is the art of beginning, but greater is the art of ending. ~ Henry Wadsworth Longfellow
Life is a journey, not a destination. ~ Ralph Waldo Emerson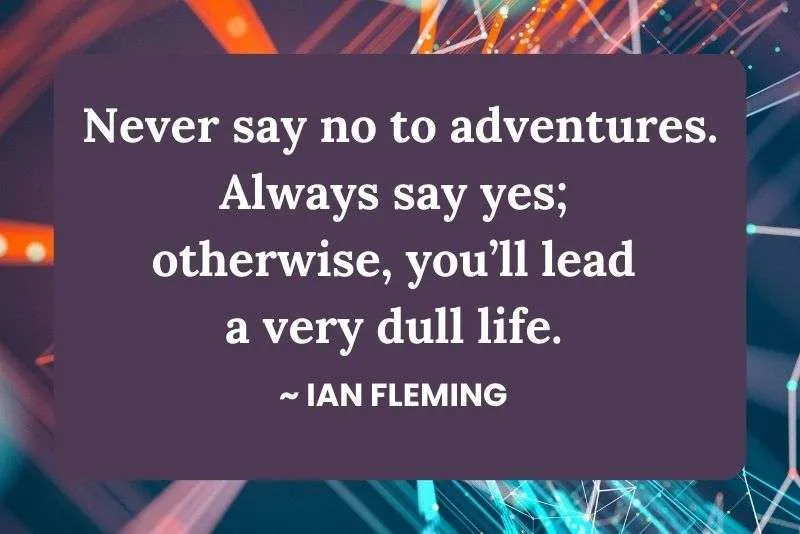 Never say no to adventures. Always say yes; otherwise, you'll lead a very dull life. ~ Ian Fleming
Don't act your age in retirement. Act like the inner young person you have always been. ~ J. A. West
Time is more valuable than money. You can get more money, but you cannot get more time. ~ Jim Rohn
I can't change the direction of the wind, but I can adjust my sails to always reach my destination. ~ Jimmy Dean
You've got to keep willing to have your own dreams come true. ~ Leonard Nimoy
Have the courage to follow your heart and intuition. They somehow already know what you truly want…everything else is secondary. ~ Steve Jobs
Retire from work, but not from life. ~ M.K. Soni
Retirement is wonderful if you have two essentials: much to live on and much to live for. ~ Unknown
You must be the change you wish to see in the world. ~ Mahatma Gandhi
Days are numbered. Use them to throw open the windows of your soul to the sun. If you do not, the sun will soon set, and you with it. ~ Marcus Aurelius
Since our society equates happiness with youth, we often assume that sorrow, quiet desperation, and hopelessness go hand in hand with getting older. They don't. Emotional pain or numbness are symptoms of living the wrong life, not a long life. ~ Martha Beck
Life is your artwork. Create it! No one else can do it for you. You create it by seeing life, and living it to its fullest. ~ Max Ehrmann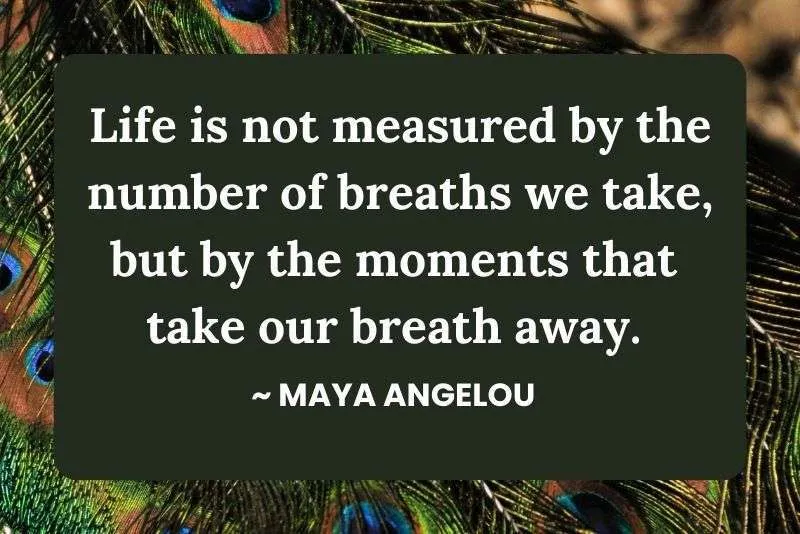 Life is not measured by the number of breaths we take, but by the moments that take our breath away. ~ Maya Angelou
You don't stop laughing because you grow old. You grow old because you stopped laughing. ~ Michael Pritchard
The great thing in this world is not so much where we stand, as in what direction we are moving. ~ Oliver Wendell Holmes
If you look at what you have in life, you'll always have more. If you look at what you don't have in life, you'll never have enough. ~ Oprah Winfrey
Nothing can bring you peace but yourself. ~ Ralph Waldo Emerson
For many, retirement is a time for personal growth, which becomes the path to greater freedom. ~ Robert Delamontague
The best way out is always through. ~ Robert Frost
There is no limit to what a man can do or where he can go if he doesn't mind who gets the credit. ~ Robert Woodruff
Ever tried. Ever failed. No matter. Try Again. Fail again. Fail better. ~ Samuel Beckett
Don't think of retiring from the world until the world will be sorry that you retire. ~ Samuel Johnson
You can't cross a chasm in two small jumps. ~ Sir Edmund Hillary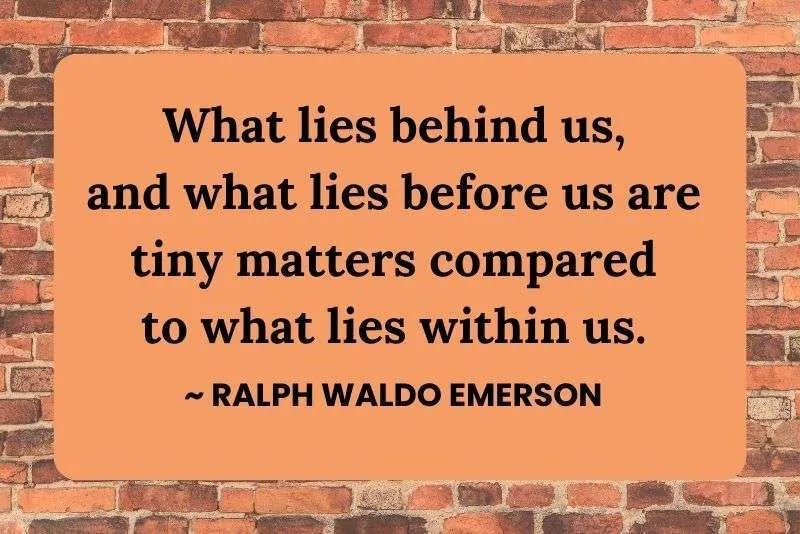 What lies behind us, and what lies before us are tiny matters compared to what lies within us. ~ Ralph Waldo Emerson
Your time is limited, so don't waste it living someone else's life. Don't be trapped by dogma—which is living with the results of other people's thinking. Don't let the noise of other's opinions drown out your own inner voice. And most importantly, have the courage to follow your heart and intuition. ~ Steve Jobs
The key to retirement is to find joy in the little things. ~ Susan Miller
To be idle is sometimes an excellent way of being busy. ~ Thomas Carlyle
Age is just a number, but retirement is one of the greatest gifts to mankind. ~ Unknown
The difference between a successful person and others is not a lack of strength, not a lack of knowledge, but rather a lack of will. ~ Vince Lombardi
It's not the days in life we remember, rather the moments. ~ Walt Disney
Success seems to be largely a matter of hanging on after others have let go. ~ William Feather
The greatest use of a life is to spend it for something that will outlast it. ~ William James
Retirement Quotes About Aging
Do not grow old, no matter how long you live. Never cease to stand like curious children before the great mystery into which we were born. ~ Albert Einstein
And in the end it's not the years in your life that count. It's the life in your years. ~ Abraham Lincoln
Why are people afraid of getting older? You feel wiser. You feel more mature. You feel like you know yourself better. You would trade that for softer skin? Not me! ~ Anna Kournikova
Age is only a number, a cipher for the records. A man can't retire his experience. He must use it. Experience achieves more with less energy and time. ~ Bernard Baruch
You are never too old to set a new goal or dream a new dream. ~ C. S. Lewis
A human being would certainly not grow to be 70 or 80 years old if this longevity had no meaning for the species to which he belongs. The afternoon of human life must also have a significance of its own and cannot be merely a pitiful appendage to life's morning. ~ Carl Jung
The journey of a thousand miles begins with one step. So does falling in love and so does running away from home. ~ Chinese proverb
If you are pining for youth I think it produces a stereotypical old man because you only live in memory, you live in a place that doesn't exist. I think aging is an extraordinary process whereby you become the person that you always should have been. ~ David Bowie
I prefer to be a beautiful woman of my age than try desperately to look 30. ~ Demi Moore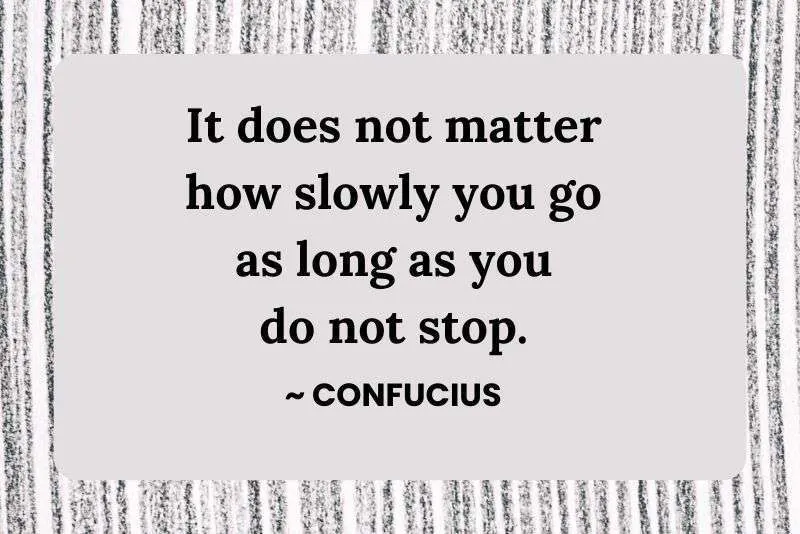 It does not matter how slowly you go as long as you do not stop. ~ Confucius
Beautiful young people are accidents of nature, but beautiful old people are works of art. ~ Eleanor Roosevelt
I wake up every day and I think, I'm breathing! It's a good day. ~ Eve Ensler
It's not true that people stop pursuing dreams because they grow old, they grow old because they stop pursuing dreams. ~ Gabriel Garcia Marquez
You don't stop laughing when you grow old, you grow old when you stop laughing. ~ George Bernard Shaw
Nobody looks good when they get old . . . but what the hell can you do about it? Nothing. So you may as well ignore it as best you can and just be who you are. ~ Grace Slick
Anyone who stops learning is old, whether at twenty or eighty. Anyone who keeps learning stays young. The greatest thing in life is to keep your mind young. ~ Henry Ford
A man sooner or later discovers that he is the master-gardener of his soul, the director of his life. ~ James Allen
The story of life is quicker than the wink of an eye, the story of love is hello and goodbye, until we meet again. ~ Jimi Hendrix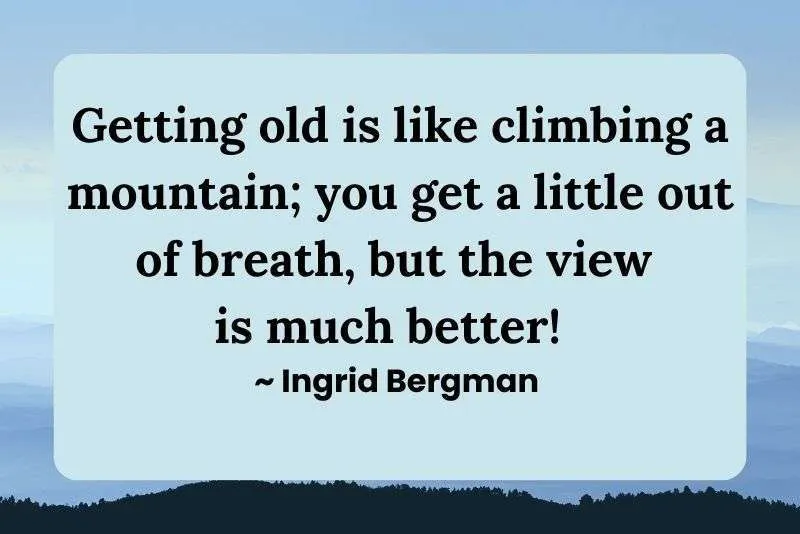 Getting old is like climbing a mountain; you get a little out of breath, but the view is much better! ~ Ingrid Bergman
Count your age by friends, not years. ~ John Lennon
Getting old is a fascinating thing. The older you get, the older you want to get. ~ Keith Richards
Aging seems to be the only available way to live a long life. ~ Kitty O'Neill Collins
The great thing about getting older is that you don't lose all the other ages you've been. ~ Madeleine L'Engle
Men do not quit playing because they grow old; they grow old because they quit playing. ~ Oliver Wendell Holmes
In three words I can sum up everything I've learned about life: it goes on. ~ Robert Frost
There is a fountain of youth: it is your mind, your talents, the creativity you bring to your life and the lives of people you love. When you learn to tap this source, you will truly have defeated age. ~ Sophia Loren
The older I get, the greater power I seem to have to help the world; I am like a snowball — the further I am rolled the more I gain. ~ Susan B. Anthony
Odder still how possessed I am with the feeling that now, aged 50, I'm just poised to shoot forth quite free straight and undeflected my bolts whatever they are… These are the soul's changes. I don't believe in aging. I believe in forever altering one's aspect to the sun. Hence my optimism. ~ Virginia Woolf
The complete life, the perfect pattern, includes old age as well as youth and maturity. The beauty of the morning and the radiance of noon are good, but it would be a very silly person who drew the curtains and turned on the light in order to shut out the tranquillity of the evening. Old age has its pleasures, which, though different, are not less than the pleasures of youth. ~ W. Somerset Maugham
Half our life is spent trying to find something to do with the time we have rushed through life trying to save. ~ Will Rogers
Quotes for the Retirement of a Colleague, Friend, or Loved One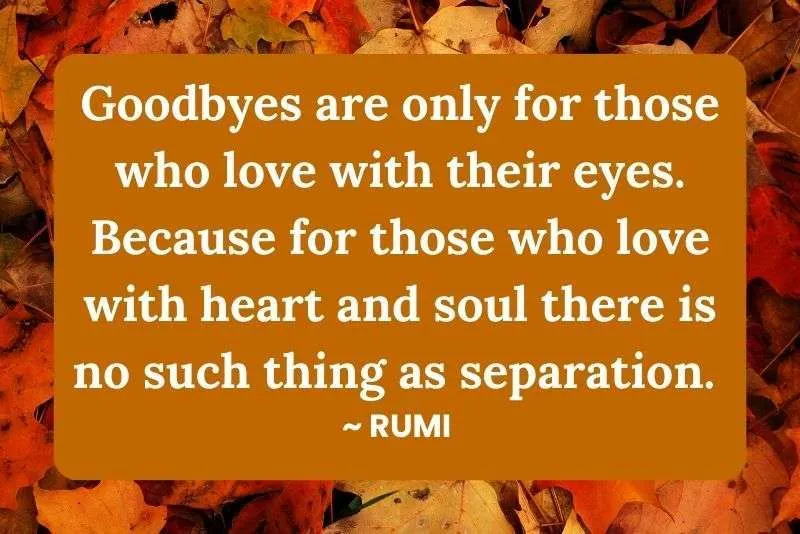 Goodbyes are only for those who love with their eyes. Because for those who love with heart and soul there is no such thing as separation. ~ Rumi
Stay young at heart, kind in spirit, and enjoy retirement living. ~ Danielle Duckery
Retire from your job, but never retire your mind. ~ Unknown
I have never liked working. To me a job is an invasion of privacy. ~ Danny McGoorty
We spend our lives on the run: we get up by the clock, eat and sleep by the clock, get up again, go to work—and then we retire. And what do they give us? A bloody clock! ~ Dave Allen
Retirement is more fun than work, and you never have to make excuses. ~ Unknown
Be well, do good work, and keep in touch. ~ Garrison Keillor
Retirement: It's nice to get out of the rat race, but you have to learn to get along with less cheese. ~ Gene Perret
Retirement: That's when you stop living at work and begin working at living. ~ Unknown
I'm not just retiring from the company; I'm also retiring from my stress, my commute, my alarm clock, and my iron. ~ Hartman Jule
There is nothing to regret with a job well done. ~ Joe Garcia
A lot of our friends complain about their retirement. We tell 'em to get a life. ~ Larry Laser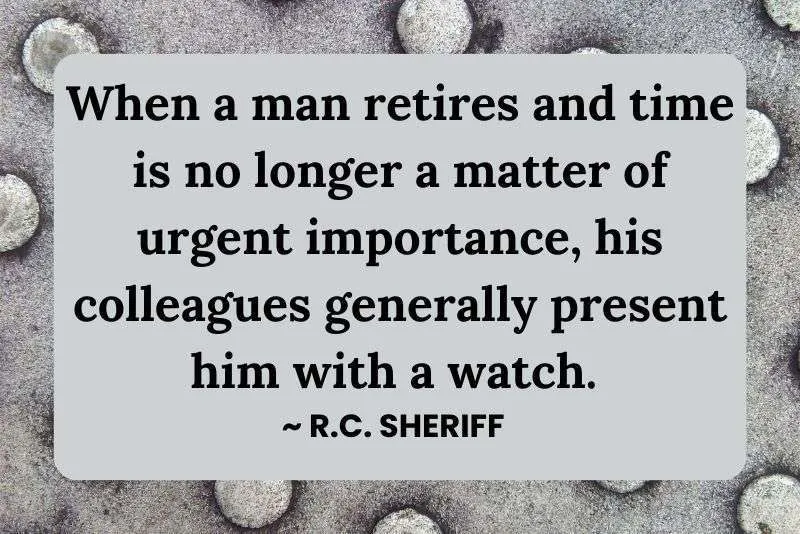 When a man retires and time is no longer a matter of urgent importance, his colleagues generally present him with a watch. ~ R.C. Sheriff
No distance of place or lapse of time can lessen the friendship of those who are thoroughly persuaded of each other's worth. ~ Robert Southey
The best time to start thinking about your retirement is before the boss does. ~ Unknown
You and I will meet again, When we're least expecting it, One day in some far off place, I will recognize your face, I won't say goodbye my friend, For you and I will meet again. ~ Tom Petty
He who laughs last at the boss's jokes probably isn't far from retirement. ~ Unknown
Retirement is a time to enjoy all the things you never had time to do when you were working. ~ Unknown
The harder you work, the harder it is to surrender. ~ Vince Lombardi
When you get to my age, you'll really measure your success in life by how many of the people you want to have love you actually do love you. I know people who have a lot of money, and they get testimonial dinners and they get hospital wings named after them. But the truth is that nobody in the world loves them. If you get to my age in life and nobody thinks well of you, I don't care how big your bank account is, your life is a disaster. ~ Warren Buffett
Retirement Quotes for Someone Who Doesn't Want to Retire
Retirement is not in my vocabulary. They aren't going to get rid of me that way. ~ Betty White
I will not retire while I've still got my legs and my make-up box. ~ Bette Davis
I'm always announcing my retirement. I'm still not retired. ~ Dick Van Dyke
Retirement is the ugliest word in the language. ~ Ernest Hemingway
Retirement at sixty-five is ridiculous. When I was sixty-five I still had pimples. ~ George Burns
It's the rudest word in my dictionary, retire. And old is another one. I don't allow that in my house. And being called vintage. I don't want any of these old words. I like enthusiastic. ~ Judi Dench
At the end of every movie, always I'm feeling, You're never going to work again. That's going to happen one day, but I hope I'm not alive. ~ Lauren Bacall
Well, I didn't grow up with that word 'retirement' as part of my consciousness. I didn't grow up with professionals that retired. I thought retiring was when you are tired and go to bed. ~ Ruby Dee
I need to retire from retirement. ~ Sandra Day O'Connor
I wanted to have more time to play and reflect, but I find retirement more stressful than having a nice, steady job because I have to make decisions about where I want to be. ~ Walter Cronkite
Retirement Quotes about Starting a New Adventure
There are far better things ahead than we ever leave behind. ~ C. S. Lewis
Dare to live the life you have dreamed for yourself. Go forward and make your dreams come true. ~ Ralph Waldo Emerson
There is a whole new kind of life ahead, full of experiences just waiting to happen. Some call it 'retirement.' I call it bliss. ~ Betty Sullivan
Every new beginning comes from some other beginning's end. ~ Dan Wilson
Don't wait. The time will never be just right. ~ Napoleon Hill
It isn't where you come from, it's where you're going that counts. ~ Ella Fitzgerald
It's time to say goodbye, but I think goodbyes are sad and I'd much rather say hello. Hello to a new adventure. ~ Ernie Harwell
Often when you think you're at the end of something, you're at the beginning of something else. ~ Fred Rogers
What is that feeling when you're driving away from people and they recede on the plain till you see their specks dispersing? It's the too-huge world vaulting us, and it's good-bye. But we lean forward to the next crazy venture beneath the skies. ~ Jack Kerouac
What I love best in life is new starts. ~ Karl Lagerfeld
Today, I am 64 years old. I still look good. I appreciate and enjoy my age… A lot of people resist transition and therefore never allow themselves to enjoy who they are. Embrace the change, no matter what it is; once you do, you can learn about the new world you're in and take advantage of it. You still bring to bear all your prior experience, but you're riding on another level. It's completely liberating. ~ Nikki Giovanni
Retirement is a blank sheet of paper. It is a chance to redesign your life into something new and different. ~ Patrick Foley
Goodbyes make you think. They make you realize what you've had, what you've lost, and what you've taken for granted. ~ Ritu Ghatourey
The biggest adventure you can ever take is to live the life of your dreams. ~ Oprah Winfrey
Retirement gives you the time literally to recreate yourself through a sport, game or hobby that you always wanted to try or that you haven't done in years. ~ Steven Price
Retirement is not the end of the road. It is the beginning of the open highway. ~ Unknown
I see retirement as just another of these reinventions, another chance to do new things and be a new version of myself. ~ Walt Mossberg
Retirement is a time to celebrate, reflect, and embark on new adventures. In addition to quotes, if you are searching for retirement wishes for a card or sign, you can also check out our Best Retirement Wishes for 2023. 
So, as you step into this exciting chapter of life, remember that retirement is not the end, but a thrilling new beginning filled with endless possibilities. Embrace it with enthusiasm, embrace it with joy, and embrace it with the knowledge that the best is yet to come!