As adults grow older, conversations come up about if they would downsize, move into a retirement community, or move in with children. While some households can welcome one or two new members, other households can have a much harder time. 
This can become a dilemma because children care about their parent's health and safety, but also feel that having them move in will be invasive, cramped, overwhelming, and even burdensome.  
If a relative has a decent size backyard, one solution is installing a granny pod.
What is a granny pod?
Granny pods or accessory dwelling units (ADUs) are tiny homes that are specifically designed for older adults with an accessible floor plan and optional added safety features. 
Tiny homes are usually about 100 to 500 square feet. While being small, they can have an open floor plan with a small kitchen, bathroom, bedroom, laundry & dryer, and living space. They are fairly inexpensive and can cost between $40,000 and $100,000. 
They became more popular during the 2008 financial crisis and you may have seen them now being built on HGTV shows or the Netflix show, "Tiny House Nation". 
‍Pros and Cons of Installing a Granny Pod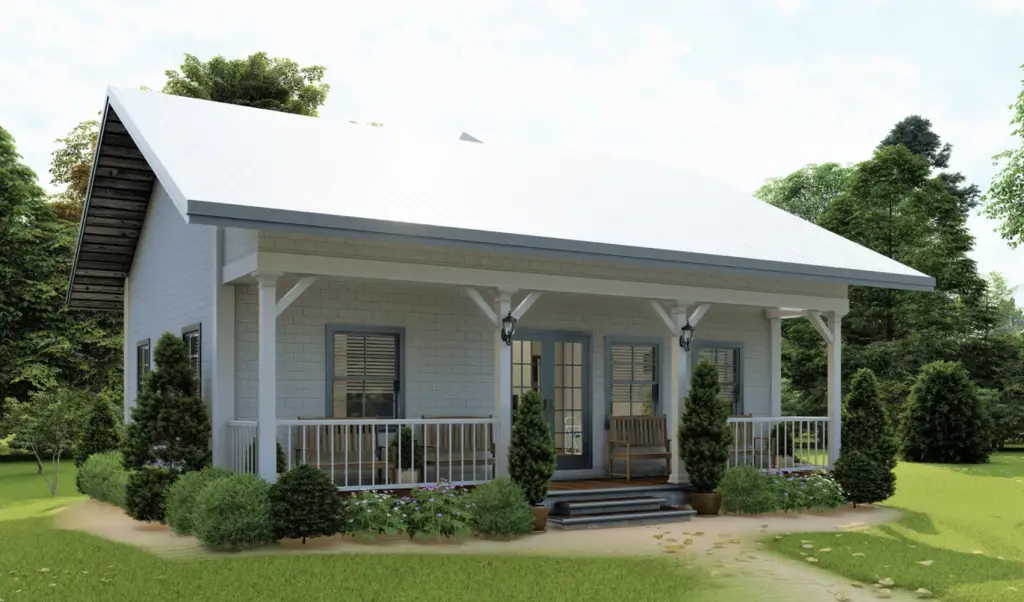 Granny pods are a great opportunity for older adults who want to be closer to their children. They offer the ability for parents to stay close by, but also maintain privacy and independence. 
Tiny houses are easier to clean and maintain. You can even customize a tiny home to be accessible for needs like bathroom, lighting, railings, and fall-detection systems. 
The best part is that parents can be close to their children. This can cause less worry and they can come over for dinner whenever!
When looking at tiny homes to purchase, it is key to look at the floor plan. A lot of tiny homes try to reduce square footage by putting the bed loft-style, requiring you to climb steps or ladder to get into bed, that is not safe or realistic for your parents for the long term. Make sure the tiny home is only one level. 
‍How Much Does a Granny Pod Cost?
Many granny pods or tiny homes cost about $80K to $100K with installation. Customization and changes for accessibility can raise the installation costs.
While this may seem like a large upfront cost, it does not compare to assisted living costs at upwards of $50K per year or nursing home costs, which average $100k per year. You can save money, have children assist with their parents' care, and allow parents to retain their independence and space they need.
Are Granny Pods Legal?
Before installing a tiny home, make sure to check your city and county's zoning laws to make sure you can add another structure, potentially with power, sewer, and water, on your property. 
Typically, granny pods are hooked up to the main home's existing sewer, water, and power lines/ So, you will need the required building approvals from local agencies. When speaking to local agencies, these are often referred to as Additional Dwelling Units or ADUs.
Is it right for you?
Having a tiny home in the backyard can be much more appealing than giving up a spare bedroom or moving into an assisted living community. Find inspiration in the simple floor plans and beautiful designs for tiny homes from Pinterest or a Google search. ‍
Sources: 
http://www.ikeatinyhome.curbed.com/index.html
https://www.aarp.org/home-garden/housing/info-10-2010/abcs_of_adus.html
https://www.goodhousekeeping.com/home/decorating-ideas/a31943933/what-are-granny-pods/